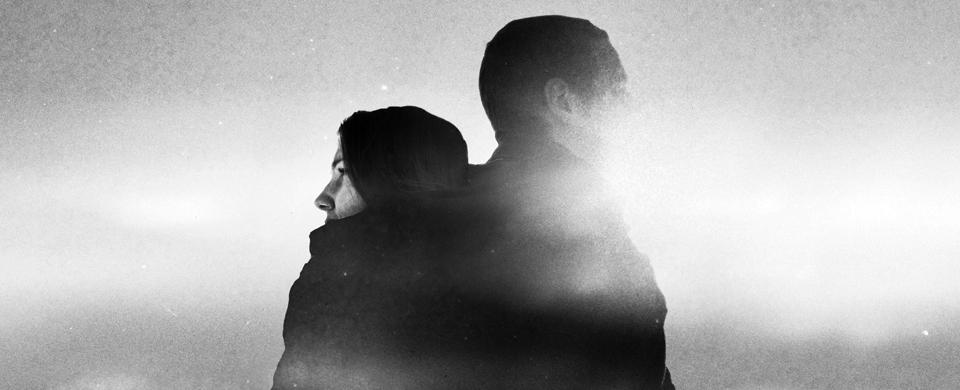 Moon and Pollution is the new electronic pop duo combining singer Molly Dean's haunting, operatic vocals with producer Graham O'Brien's (No Bird Sing) hard-hitting beats and rich, melodic textures. M&P debuted at the Bayfront Festival where Slug of Atmosphere asked them to play after hearing an unreleased track. Shortly thereafter, their song Alter Eagle was featured on the Season 4 premiere of MTV's Teen Wolf. Moon and Pollution's debut album The Box Borealis (F I X) will be released on January 27th, 2015.
I had the great pleasure of playing on a couple of these songs and got a chance to sit down and talk with Graham and Molly about the process:
What is your songwriting process?
GOB: I send Molly some in-progress musical pieces that I create using synths and samplers, and she picks out the ones that interest her. Then we experiment in the studio at length, trying different vocal approaches and bringing in a slew of musicians to augment the ideas. It's a very studio-based process- the songwriting and production/recording process merge.

MD: I'll listen through the tracks that Graham sends me and go with what initially jumps out at me. I know if it jumps because I'll begin writing right away, random descriptive words that the music sounds & feels like to me.  These usually become the basis for the lyrical body down the road. This process can take some time, with absorbing the textures and sounds and sort of massaging my way into the song with vocals sounds or words. Some tracks call for a lot of sparsity with the vocals as the tracks themselves are so beautiful and composed already.  Graham and I will then schedule a session and record vocals, try out new effects and sounds and work on the overall structure.  Then Graham goes into a creative cave for weeks at a time to work his production magic.  When he re-emerges, we meet up for another session to talk about the direction of where things are going, who could be brought in to play additional instrumental parts, etc.. Then we have a song. Or ten songs.
Who would you consider a major influence? GOB: Portishead producer Geoff Barrow may be the biggest influence for me on this project. Portishead records feel like soundtrack music. I wanted that same effect with this record, like an accompaniment for the movie in your head.
MD:
LAMB
 (electronic duo from London), Lou Rhodes as a singer and songwriter (for LAMB), Portishead, Goldfrapp and Massive Attack would all be influential artists for me in the M&P project.  Listening to these artists (and many others) brought forth a new interest in exploring the creation of this sort of haunting soundscape in music, and configuring it into live performance.
Has music placement (MTV's Teen Wolf) helped create tangible momentum for the group?
GOB: Definitely. The TV placements have been exciting and encouraging. There are a lot of different audiences and niches for bands now, but they can be hard to find. Getting a few TV placements reminded us that we're onto something that's resonating with people.
What is the next step for you? Tours, another album…
GOB: Right now, just focused on getting the live show ready and getting this record into as many people's ears as possible. I'd really like to do another record down the road.
What are you listening to right now?

GOB: Rainforest  (Clams Casino)
MD: The Mission (Ennio Morricone)
          Overgrown (James Blake)
          My Brightest Diamond
Moon and Pollution will be playing an album release show at Icehouse MPLS on January 31st with special guests Damage Controller (Jeremy Ylvisaker / dosh / Mike Lewis) + Joe Horton
$8 Advance / $10 Door / 21+ / 11pm
More Press:
http://inyourspeakers.com/content/news/292-introducing-moon-pollution-01082015
Album available here:
https://moonandpollution.bandcamp.com/
https://caseyobrienmusic.com/wp-content/uploads/2015/01/moonandpollution.jpg
390
960
Casey
https://caseyobrienmusic.com/wp-content/uploads/2016/01/new_plain-1-300x100.png
Casey
2015-01-13 09:31:09
2015-01-21 10:33:14
Moon and Pollution