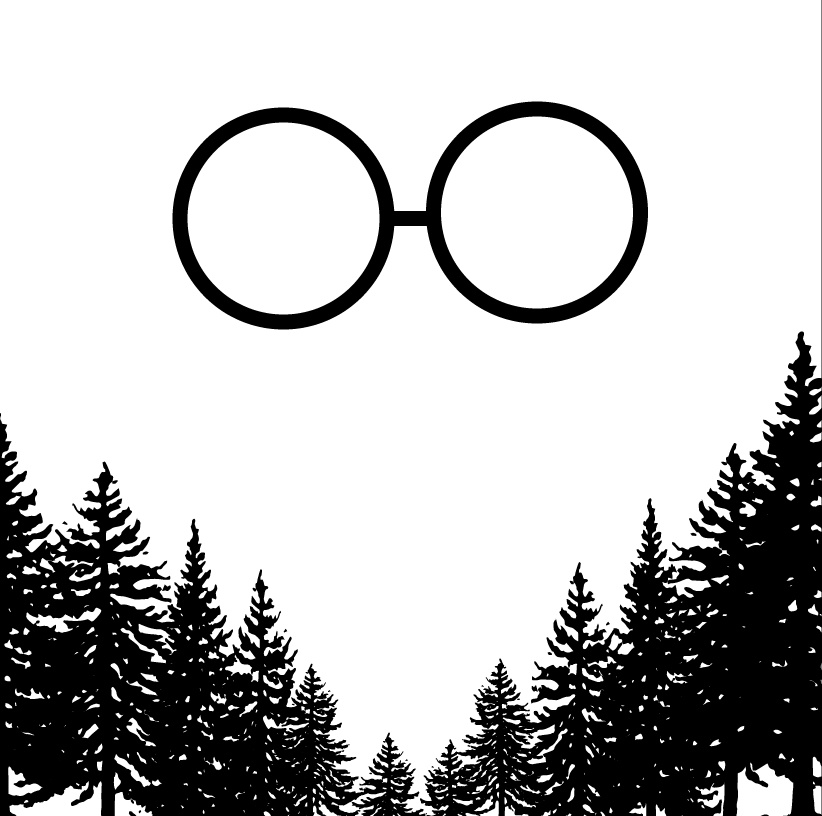 Camp Dark's first offering, Nightmare In A Day, (or Beware started as a collection of song skeletons composed by Adam Svec and Graham O'Brien. The meat on the bones was added by a list of wonderful players. The arrangement of the limbs, direction of the hair, and shade of the makeup was largely generated and organized by O'Brien.
The combination of the heavy lyrical content settled against a gorgeous sonic landscape reminiscent of Radiohead's "Let Down" or Bjork's "Yoga" makes for a musical experience that will have the audiophiles reaching for their headphones and the motorists choosing the long way home.
A former member of dearly departed local band The Glad Version, Adam Svec has been warmly received since he debuted as a solo artist in 2008. Svec is a prolific songwriter, having come out with three albums in as many years.
Known for his lilting tenor and simple but compelling folk arrangements, Svec is influenced by his studies in audiology and his personal experiences, which consciously and unconsciously influence his songwriting and instrumentation.
I had a chance to play bass on a few of these tracks and got a chance to sit down with Adam about his approach.
What is your Songwriting process?
It depends on the day and on the song. I walk about two hours a day, so that leaves me a lot of time to think
certain things through. When I'm walking, I'll often get melody or lyric ideas for very small portions of a song. As I
keep repeating it in my head or quietly under my breath, the idea will expand. If I have time when I get home, I'll try
to flesh out the idea on guitar, or at least I'll get an idea of what key it's in and what the general structure is so I can
revisit it another day. I try to play new songs every day for at least two weeks to see whether or not I still enjoy
them after the "trial period." Repetition and editing tend to be my best friends when it comes to songwriting. The
more I play a song, the more I know two things: 1) whether or not I like it, and 2) what needs to be changed.
Who would you consider a major influence?
I've always thought the major influences of my current writing scheme have been John Vanderslice, David Bazan,
Low, and Radiohead. However, the first tape I ever bought was Michael Jackson "Thriller" in 1987, and I don't think
that would surprise anybody. Also, I'm old.
You have moved around a few time since your last album – Has the geography and cultural differences in location affected your process?
For this particular project, a lot of the songs that made the cut were things I started working on while living in
Charleston, SC. I think that location, in particular, shines through in the heavy atmosphere of the final arrangements. I did not enjoy my time in Dixie, and that becomes clear pretty quickly. That being said, Graham (O'Brien) had such a huge hand in how this album ended up sounding, I can really only take credit for the skeletons of how the songs began. All the meat on the bones was put there by so many wonderful players, which was eventually arranged and mixed by Graham.
Another aspect of my life that has changed my writing process since the last record we made is improvisation. Since starting to play with Coloring Time, making a Proofreader album, and spending a small amount of time in a couple of Chris Cunningham's bands, my eyes have been opened to the power of "making shit up" in real time. In this process, the set demands that you trust yourself and trust your immediate choices, even if they don't result in the best music possible. The amazing thing about improvisation is that the full array of sink-to-swim is on display for the audience. In an hour set, the players understand that not every moment is going to be spectacular. Some moments are really amazing, other moments, not so much. If practice makes perfect, improvising makes a player brave. Perfection can get boring… but courage is almost always exciting, for better or worse.
Anyway, I feel like improvising has challenged me to try new, less safe things in my writing world. I don't think you necessarily get the sense that I'm a really fucking weird songwriter now or anything, but hopefully it's helped me take risks that I wouldn't have otherwise taken… like burglary… just kidding.
What are you listening to right now?
I've been going back and listening to some MK Ultra from the mid-90s. Adam Krinsky turned me on to Here We Go Magic in August, and I haven't been able to stop listening to that record. As with all things 2015, I need to ask my phone what I've been listening to.
Here's what my phone says in alphabetical order: Aesop Rock "Skelethon," Archers of Loaf "White Trash Heroes," Bill Calahan "Woke On A Whaleheart," D'Angelo "Black Messiah," Kimbra "The Golden Echo," La Luz "It's Alive," Serengeti "Saal," Sombear "Love You In The Dark," Sun Kil Moon "Benji," Tungsten "recorded," Volcano Choir "Repave," We Are The Willows "Picture (Portrait)," Wye Oak (whole catalogue).
My friend Alice is in this wonderful Seattle band called La Luz, and they're pretty much taking over the world. She happened to be in town while we were recording, so you'll hear her voice sneak into the mix every so often. Also, I just saw Hippocampus for the first time this week. I didn't know what to expect, but I didn't expect to be floored. I really enjoyed the show. It reminded me of the perfect combination of Vampire Weekend + Arctic Monkeys… two bands I don't have any particular affinity for, but the gentlemen in Hippocampus stole the show.
Camp Dark Album Release party is on May 15th, 2015 @ Icehouse.
Tickets here: 
Charlie from Camp Dark on Vimeo.
Written by Adam Svec & Graham O'Brien
Lyrics by Adam Svec
Produced by Graham O'Brien
Samplers & Drums by Graham O'Brien
Recorded by Graham at Bellows Studio
Mixed by Graham and Adam Krinsky at Bellows
Mastered by Huntley Miller
Contributors (in alphabetical order): Dan Choma, Matt Friesen, deVon Gray, John Keston, Matt Leavitt, Robert Mulrennan, Casey O'Brien, Chris Salter.
https://caseyobrienmusic.com/wp-content/uploads/2015/02/CampDark.jpg
816
822
Casey
https://caseyobrienmusic.com/wp-content/uploads/2016/01/new_plain-1-300x100.png
Casey
2015-05-05 10:02:22
2015-07-02 16:50:28
Camp Dark