Mudslide: Live @ Cause 8 . 4 . 13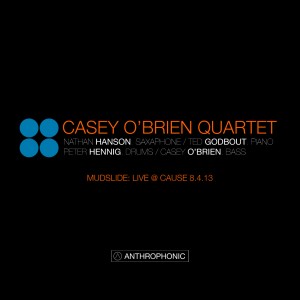 Last August, I played some Quartet gigs in Minneapolis with Nathan Hanson, Pete Hennig and Ted Godbout. We found a way of playing these songs together that was incredibly fun and inspiring. This night in particular was one of the best nights of the summer and I recorded it on a Tascam DR-08. The quality of the audio certainly isn't up to studio standards, but there's something about the vibe of it of that is appealing to me, and after a little bit of mastering work and some fun with editing the interludes, I think it sounds pretty good.
More to come later this year.
Thanks,
Casey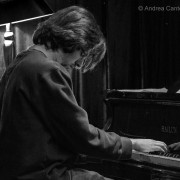 Ted Godbout
Piano
Ted Godbout is a pianist, composer, and educator based in Minneapolis, Minnesota. He holds a B.A. in Music-Piano Performance from St. John's University and an M.M. in Jazz Studies from the University of Oregon. A versatile and active musician, Ted performs frequently as a jazz pianist and classical accompanist, as well in funk, R&B, and rock bands. He has performed with such notable artists and groups as Ron Miles, Mark Colby, and the Harry James Orchestra, and has been a featured soloist in the Music Northwest Chamber Music Series in Seattle, WA and the St. Cloud Symphony Honors Concert in St. Cloud, MN.
Casey O'Brien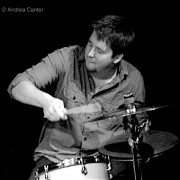 Peter Hennig
Drums
Peter Hennig graduated from McNally/Smith College of Music with a degree in percussion performance. followed by two years of private study with Twin Cities based drummer Dave King.
Peter regularly composes for and performs with The Atlantis Quartet, The Fantastic Merlins, The Zacc Harris Trio, Vintage Raggs. He currently teaches a Jazz/Pop combo course at Macalester College in St. Paul.
Casey O'Brien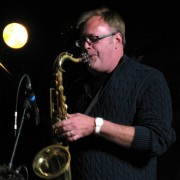 Nathan Hanson
Saxophones
Composer and saxophonist Nathan Hanson has performed in venues from concert halls to prisons, churches to train stations, debutante balls to Soviet fallout shelters in places ranging from St. Paul to Slovenia; Paris to Pittsburgh; Milano to Milwaukee; and Rome (both Italy and Georgia). His compositions have been featured on radio, television and film in the United States and Europe. He is a graduate of Newberry College, and the University of South Carolina.
Casey O'Brien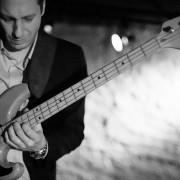 Casey O'Brien
Bass / Composer
Casey O'Brien is a Minneapolis-based musician, primarily known as an improvising bass player. Over a 20-year career he has developed additional skills arranging and producing professional stage and recording ensembles across a variety of genres. Such experience now leads to the emergence of his own unique musical vision as a composer.
Casey O'Brien
Ghost Dance
01. Mudslide
(c. o'brien)
02. MPLS
(c. o'brien)
03. 2 Bells
(c. o'brien)
04. MIssissippi Nate
(c. o'brien)
05. Footprints
(w. shorter)
06. The Second Slide
(c. o'brien)
07. Dayton
(c. o'brien)
08. Slide 3
(c. o'brien)
09. Something Other
(c. o'brien)
10. The Last Slide
(c. o'brien)
Credits
Released 13 January 2014
Casey O'Brien // Bass
Ted Godbout // Keys
Pete Hennig // Drums
Nathan Hanson // Saxophones
Recorded live @ Cause Spirits & Soundbar on 08.04.13
Produced by Casey O'Brien